In Memory
Lynda Burgess (Davis)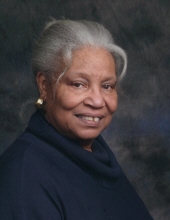 Lynda Marie Burgess Davis
Lynda passed away on August 4, 2018 in Lansing, Michigan. She was a native of Battle Creek, Michigan. Following graduation, Lynda moved to Seattle, Washington where she attended the University of Washington. It was there that she met and married the late Forrest Webster of Seattle, WA. and from that union two children were born, Candice and Forrest. Upon her return to Battle Creek Lynda married Corey Bouyer and from that union three children were born, Deanna, Coye, and Arthur. While in Battle Creek, Lynda worked for a time at the Kellogg Co. Then, in 1981, she moved to Lansing, MI with her five children. In 1985, she was working as a legislative coordinator for the Michigan State Senate. Lynda retired from the State of Michigan after 33 faithful years and began spending winters in Raleigh, NC. Survivors included two daughters: Candice (Jon) and Deanna (Aroson); and three sons: Forrest (Theresa), Coye (Keturah), and Arthur; fifteen grand-children and three great grand-children; four siblings: Deboraha (Victor) Sallee and Valerie (Archie), Lionel Burgess, and Gregory Burgess, and a host of cousins, nieces, nephews, great-nieces, and great-nephews. Lynda was preceded in death by: her parents and grandmother, Verna (Dear) Cantrell; niece, Antoinette (Toni) Allen; and nephew, Jerome Carson.
Information from the Battle Creek Enquirer, Battle Creek, MI online on Aug. 8, 2018; the BCCH
Class of '65 10th Reunion Booklet; the Paradise Funeral Chapel, Lansing, MI.;
and Lynda's profile page on this website.