In Memory
Gregory Dean Parker, Sr.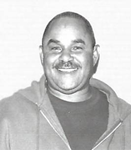 Gregory Dean Parker Sr.
Gregory passed away at Bronson Battle Creek Hospital on Monday, July 27, 2020. He was a native and resident of Battle Creek, Michigan. Following graduation, Gregory entered the United States Marine Corp from 1965-1968, serving as a Jet Engine Mechanic and attaining rank of Sergeant before being honorably discharged with several medals and honors. When he returned home, he married Janice Farley (Griffin) and raised a family. He later married and divorced Marian Henderson. He was an employee of Post Cereals for 25 years and most recently enjoyed driving a school bus for Dean Transportation. Gregory enjoyed outdoor activities such as hunting and fishing. He enjoyed spending time with family and friends; among the most fortunate of them, he was known to make the world's greatest goulash. He had a great sense of humor and quick wit. He was resourceful and always willing to lend a helping hand. Greg was a lifelong fan of the Detroit Lions and Tigers. He will be fondly remembered by family and friends as a loving son, father, brother, grandfather, friend and person. Survivors included Gregory's brothers Serle (Jeanie) Parker and Garland Parker; adoring daughters Dana Hardy and Amber Parker; granddaughters Savannah, Soleil, and Selene Royal, and Janiece Parker; and ex-wives Janice and Marian. Also cherishing his memory are a multitude of nieces, nephews, other loving relatives and many friends. Gregory was preceded in death by his parents Horace Greeley and Hazel Louise Parker, his brother William "Lamont" Parker, his son Gregory D. Parker, Jr. and his granddaughter Amaia Hardy. The family wishes to extend their sincerest thanks to the staff at Bronson Battle Creek Hospital that cared for him, as well as everyone who has offered support to the family.
Information from Baxter Funeral & Cremation Service, Battle Creek, Michigan, online on August 4, 2020; obituary for Gregory Parker, Jr. January 2017; and Battle Creek Enquirer January 4, 2006 and December 7, 2010